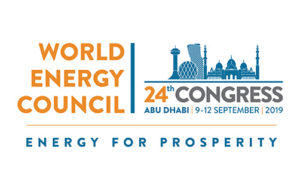 The 24th World Energy Congress commence in Abu Dhabi under the patronage of Sheikh Khalifa bin Zayed Al Nahyan, President of the United Arab Emirates. World Energy Congress aims to bring together international energy stakeholders, including governments, private and state corporations, academia and media.
The theme of this World Energy Congress is "Energy for Prosperity".
World Energy Congress is the World Energy Council's global flagship event offering a unique platform for global energy leaders to explore new energy futures, critical innovation areas, and new strategies.
Source: The News on AIR