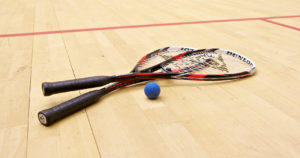 Abhay Singh of Tamil Nadu and Tanvi Khanna clinched the men's and women's titles respectively in the sixth Bengal Open squash tournament.
Earlier under-15 category witnessed a thrilling battle between fifth seeded Tamil Nadu girl Shameena Riaz upsetting top seed Soniya Bajaj from Maharashtra.
Static/Current Takeaways Important For EPFO/LIC ADO Main 2019:
President of Squash Rackets Federation of India: Debendranath Sarangi.
Source: The Business Standard