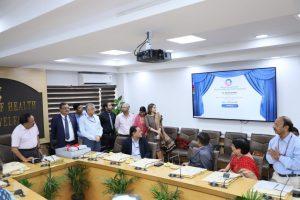 The All India Institute of Medical Sciences in collaboration with the Union Health Ministry launched the 1st-ever website and mobile application on oral health awareness "eDantSeva".
The digital platform contains information about the National Oral Health Programme and a detailed list of all the dental facility and colleges, Information, Education and Communication (IEC) material. It also constitutes a unique feature called the 'Symptom Checker'. The website also provides GPRS route and satellite images of the facility for easier access to the people.
A Braille booklet and voice-over on oral health education for visually impaired was also released on the occasion.
Source: The Economic Times