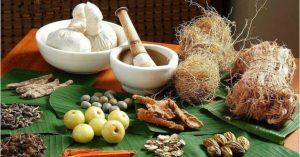 The AYUSH ministry has signed an MoU with the Defence Ministry to provide traditional medicine services at the armed forces' hospitals and dispensaries. Minister of State for AYUSH Shripad Naik inaugurated an Ayurveda Palliative Care Unit at the Base Hospital in the Delhi Cantonment.
Under the MoU, Ayurveda units will also be established at palliative care centres at the Army Research and Referral Hospital, Air Force Hospital, Hindon in Ghaziabad and five identified ex-servicemen Contributory Health Scheme (ECHS) polyclinics in Delhi–NCR.
Static/Current Takeaways Important For RBI Grade 'B' 2019:
Union Minister of Defence: Raj Nath Singh.
Source: The Hindustan Times
Find More News Related to Agreements