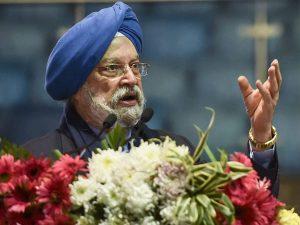 Minister of State (I/C) for Civil Aviation launched the Biometric enabled Centralised Access Control System (CACS) and 'e-BCAS Project Training Module'. The two projects aims to enhance security and ease of doing business at airports. The CACS project is aimed to digitize the employee movement process at the airports. This multi-layered security system encompasses the uniqueness of the Airport Entry Permit (AEP) users, biometric authentication in addition to PIN-based identity verification through contactless smart card technology.
The 'e-BCAS' project envisaged to achieve a "paperless office" under e-Governance initiative of Government of India. The 'e-BCAS Project: Training Module' aims to switch from manual process of training to digital platform. The objective of the e-BCAS project is to make all the activities in the BCAS transparent, user-friendly, and efficient. It also intends to provide an ease of doing business with the stakeholders.
Important takeaways for all competitive exams:
Minister of State (I/C) for Civil Aviation: Hardeep Singh Puri.
Source: The Press Information Bureau