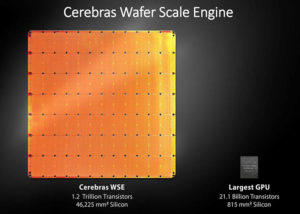 Artificial intelligence(AI) company Cerebras Systems has unveiled the world's largest single silicon-based processor named Cerebras Wafer Scale Engine(WSE). This chip has 1.2 trillion transistors, the basic on-off electronic switches that are the building blocks of silicon chips.
The rectangular shape chip measures 21.5cm sq (8.5in sq), comes with 400,000 AI (Artificial Intelligence) cores and 18 gigabytes of on-chip memory.
Static/Current Takeaways Important For RRB Main 2019:
CEO & Co-Founder of Cerebras Systems: Andrew Feldman; Established: 2016.
Headquarters: California, USA.
Source: The BBC