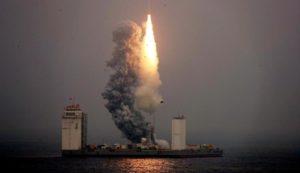 Beijing-based startup "Interstellar Glory Space Technology" also known as iSpace successfully launched the china's first commercial rocket. The 20 m (66-foot) rocket designed by iSpace named Hyperbola-1 reached an altitude of 300 kilometres (186 miles). The rocket is capable of carrying satellites into orbit.
Static/Current Takeaways Important For EPFO/LIC ADO Mains:
Capital of China: Beijing; Currency: Renminbi.
Source: The Hindustan Times