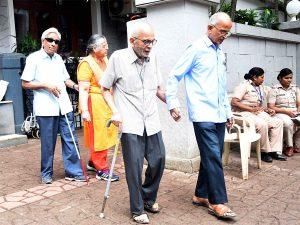 The people over 80 years of age and Persons with Disability can now cast their votes through postal ballot. However, such voters will have both the choices available either voting through postal ballot by following due procedure or going to the polling station on polling day for voting.
On the recommendations of the Election Commission, the Ministry of Law and Justice has amended the Conduct of Election Rules, 1961, allowing senior citizens and person with disabilities in the absentee voter list. The person will make an application in a new Form 12 D, which will reach the Returning Officer within 5 days following the date of notification of election. After the receipt of such application, the elector will be issued a postal ballot paper, which will be deposited in the specified centre after the recording of the vote.
Static/Current Takeaways Important For RBI Grade 'B' 2019:
Minister of Law and Justice: Ravi Shankar Prasad.
Source: The News on AIR