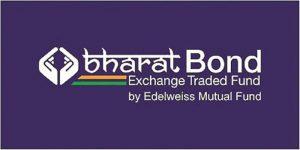 Edelweiss Asset Management Company (AMC), a subsidiary of Edelweiss Capital Limited (ECL) has launched India's 1st Corporate Bond ETF (exchange trade fund) called the Bharat Bond ETF. The ETF is a government initiative and Edelweiss AMC was given the mandate to design and manage the product.
Edelweiss aims to raise an initial amount of Rs 3,000 crore through this bond from institutional players with a greenshoe option of Rs 2,000 crore in the 3-year maturity period (2023) and Rs 4,000 crore with a greenshoe option of Rs 6,000 crore in the 10-year maturity bucket (2030). Small retail investors will have to invest at least Rs 1,000 in this fund. After this, there is a facility for multiple investments. Here they can invest up to 2 lakhs. At the same time, the minimum amount for anchor investors has been fixed at Rs 10 crore.
Static/Current Takeaways Important For RRB NTPC/SSC CGL:
Edelweiss Capital Limited Headquarters: Mumbai; Founder: Rashesh Shah.
Edelweiss Capital Limited founded: 1995.
Source: The Economic Times