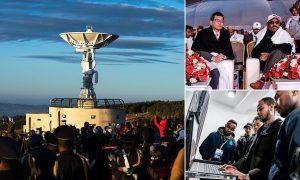 Ethiopia launched its first satellite, a landmark achievement for the country's space program that caps a banner year for the African space industry. The launch of the Ethiopian Remote Sensing Satellite (ETRSS) took place at a space station in China. The launch makes Ethiopia the 11th African country to put a satellite into space. Egypt was the first in 1998.
Data provided by Ethiopia's satellite is expected to paint a fuller picture of the country's agriculture, forestry and mining resources and improve responses to flooding and other disasters.
Important takeaways for all competitive exams:
Ethiopia Capital: Addis Ababa; Currency: Birr.
Source: The News on AIR