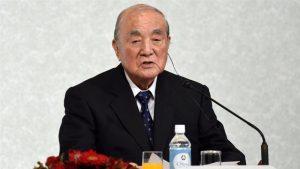 Yasuhiro Nakasone, one of Japan's longest-reigning Prime Ministers and known for his friendship with Ronald Reagan, has passed away at the age of 101. Nakasone, Prime Minister from 1982 to 1987, shared the world stage with Reagan and Margaret Thatcher while battling with bureaucrats over domestic reforms.
In 1983, he became the first Japanese premier to officially visit South Korea, mending fences with a country that Japan had brutally colonized from 1910 to 1945.
Important Takeaways for IBPS Clerk Mains and IBPS SO Prelims:
Shinzo Abe is the current Prime Minister of Japan.
The Yen is the official currency of Japan.
Source- The Guardian