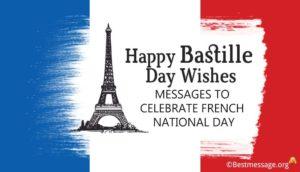 The French government marked the national day on July 14th. The day is also known as Bastille Day. This is the 230th anniversary of the storming of the Bastille prison which took place in Paris on 14 July 1789.
Armed forces from France and allied countries will march, drive, ride and fly over the central Champs Elysee.
Static/Current Takeaways Important For RRB NTPC/IBPS RRB Mains:
President of France: Emmanuel Macron; Capital of France: Paris.
Currency of France: Euro, CFP Franc.
Source:The News on AIR
Find More International News Here