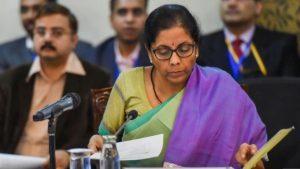 The Goods and Services Tax or GST Council has fixed a uniform tax rate of 28% on both state-run and private lottery. It also decided to rationalise the GST rate on woven and non-woven bags to 18%.
It was for the first time that the GST Council resorted to voting to decide on an issue as it fixed a uniform tax rate on both state and private lotteries. The GST Council also decided to exempt upfront amount payable for long term lease of industrial and financial infrastructure plots by an entity having 20% or more ownership of Central or State Government.
Important takeaways for all competitive exams:
The Goods and Services Tax (GST) is being implemented in the country since 1 July 2017.
Minister of Finance and Minister of Corporate Affairs: Nirmala Sitharaman.
Source: The News on AIR