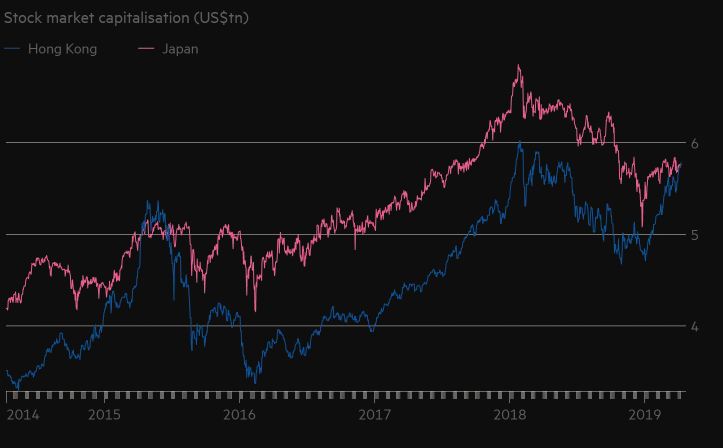 Hong Kong's equity market has overtaken Japan to be the world's third largest in value, behind only the U.S. and mainland China. Hong Kong's market cap was $5.78 trillion, compared with $5.76 trillion for Japan, according to data compiled by Bloomberg based on where primary securities are listed.
The Asian city's Hang Seng Index climbed 17% in 2019 through, when it closed at its highest since June 15. Internet giant Tencent Holdings Ltd. has been the main driver with a 22% gain. Japan's Topix Index advanced 8.3% in that period.
Source- Business Standard
Static/Current Takeaways Important For LIC AAO Mains Exam:
Hong Kong is an autonomous territory, and former British colony, in southeastern China.
Find More International News Here