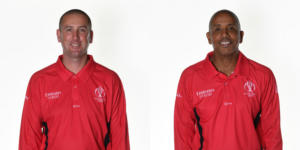 The International Cricket Council has named Michael Gough of England and Joel Wilson of the West Indies in the Emirates ICC Elite Panel of Umpires for 2019-20 season. They will replace retired umpire Ian Gould and Ravi Sundaram who were part of the previous panel.
Static/Current Takeaways Important For SBI Clerk Mains:
ICC Chairman: Shashank Manohar; Headquarters: Dubai, United Arab Emirates.
The 13th edition of ICC Cricket World Cup will be held in India from February 9 to March 26, 2023.
Source: The Hindu