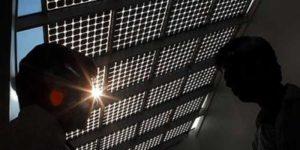 Scientists at IIT Hyderabad have developed low-cost, environment-friendly solar cells by employing an off-the-shelf dye used to make kumkum or vermilion.
The dye-sensitised solar cell (DSSC) is based on New Fuchsin (NF) dye with aqueous electrolyte and platinum-free counter electrodes, according to the research published in the Solar Energy journal.
Static/Current Takeaways Important For SBI Clerk Main:
Headquarters National Institute of Solar Energy: Gwal Pahari, Gurugram.
Source: The DD News