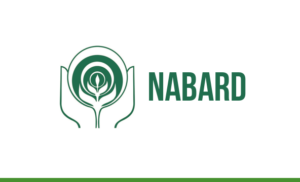 The National Bank for Agriculture and Rural Development (NABARD) announced Rs 700-crore venture capital fund for equity investments in agriculture and rural-focused startups. NABARD has been contributing to other funds till now and this is the first time that the rural development bank has launched a fund of its own. 
The fund has been launched by Nabventures, a subsidiary of NABARD, and has a proposed corpus of Rs 500 crore with an option to retain over-subscription of Rs 200 crore, called as the greenshoe option. The fund will have a high impact as it will provide a boost to investment ecosystem in the core areas of agriculture, food and improvement of rural livelihoods.
Source- The Hindu Business Line
Static/Current Takeaways Important For LIC AAO Mains 2019:
NABARD Chairman- Harsh Kumar Bhanwala, Headquarters- Mumbai, Established on- 12 July 1982.
NABARD is now 100% owned by the government.