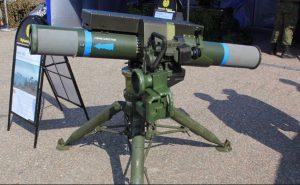 The Indian Army has successfully test-fired 2 Spike long-range anti-tank missiles at Mhow in Madhya Pradesh. Spike is a 4th-generation missile which can engage any target with precision at ranges up to 4 km. India became the 33rd country to have the Spike missile as part of its inventory. The missile has the ability to fire, observe and update, providing substantial flexibility to the firer to pinpoint the impact point. It also has the ability to switch to a different target mid-flight. The firer has the option of firing from a low or high trajectory.
Static/Current Takeaways Important For RRB NTPC/SSC CGL:
The motto of Indian Army: "Service Before Self".
Headquarters: New Delhi.
Commander-in-Chief: President Ram Nath Kovind.
Source: The NDTV
Find More News Related to Defence