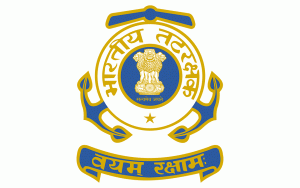 The Indian Coast Guard (ICG) conducted a two-day regional level pollution response exercise named 'Swachchh Samundra NW-2019' at sea off Vadinar in Gulf of Kutch. The exercise was conducted to validate and reinforce the response mechanism for oil pollution incidents and enable the Indian Coast Guard to fine-tune the actions required in such eventualities. The exercise was conducted in two phases. The Gulf of Kutch (GoK) region handles 70 per cent of the oil imported by India and 11 Single Point Moorings (SPMs) out of total 27 SPM.
Important takeaways for all competitive exams:
Indian Coast Guard founded: 18 August 1978.
Headquarters: New Delhi.
Motto(s): Vayam Rakṣ āmaḥ (We protect).
Source: The Business Standard