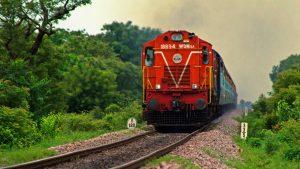 Indian Railways has installed the most advanced Electronic Interlocking System on the Grand Chord route. The measure is expected to help Indian Railways speed up trains and achieve the objective of reducing the travel time between Delhi and Howrah to about 12 hours from the existing 17 to 19 hours.
Grand Chord is part of the Howrah-Gaya-Delhi line and Howrah-Allahabad-Mumbai line. The new Electronic system has replaced outdated 65-year old mechanical signalling system at Tundla Junction in Uttar Pradesh on the route.
Static/Current Takeaways Important For RBI Grade 'B' 2019:
Railway Minister: Piyush Goyal.
Source: The News on AIR