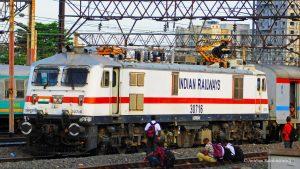 Indian Railways has launched three applications for all-India roll out to strengthen its IT-enabled services which will help ensure proper monitoring of projects being undertaken by Railways. The applications, namely CRS Sanction Management System, Rail-road crossing GAD approval system and TMS for construction aim at beefing up IT-enabled services.
The CRS Sanction Management System is an important aspect in construction, maintenance and up-gradation of railway assets, whereas Rail-road crossing GAD approval system will expedite preparation, processing and approval of general agreement drawings related to the construction of Road Over Bridges and Road Under Bridges. Application TMS for construction has been developed for new assets being constructed by the construction organization.
Static/Current Takeaways Important For RBI Grade 'B' 2019:
Railway Minister: Piyush Goyal.
Source: The News on AIR