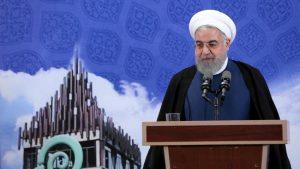 Iran has discovered a new oilfield with 53 billion barrels of crude oil in Khuzestan province, home to Iran's Khuzestan's crucial oil industry. The announcement, however, did not reveal how much oil could be produced from the reservoir but the find could boost the country's battered economy amid stringent US sanctions. The new oil field discovered is 2,400 square kilometres (925 square miles), with the deposit some 80 metres (260 feet) deep.
Static/Current Takeaways Important For IBPS SO 2019:
Iran Capital: Tehran; Currency: Rial; President: Hassan Rouhani.
Source: The BBC