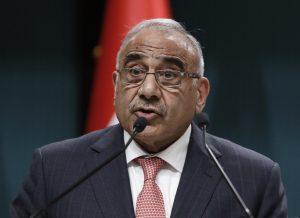 Iraqi Prime Minister Adel Abdul Mahdi has submitted his resignation to Parliament amid ongoing anti-government protests across the country. The formal resignation came after an emergency cabinet session in which ministers approved the document and the resignation of key staffers, including Abdul Mahdi's chief of staff.
Important Takeaways for IBPS Clerk Mains and IBPS SO Prelims:
Barham Salih is the current President of Iraq.
Baghdad is the capital of Iraq.
The Iraqi dinar is the currency of Iraq.
Source- DD News