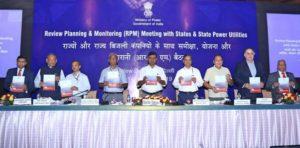 The State Rooftop Solar Attractiveness Index-SARAL was launched during the Review Planning and Monitoring (RPM) Meeting with States and State Power Utilities. Karnataka has topped the index which evaluates Indian states based on their attractiveness for rooftop development.
SARAL currently captures five key aspects:
Robustness of policy framework
Implementation environment
Investment climate
Consumer experience
Business ecosystem
SARAL has been designed collaboratively by the Ministry of New and Renewable Energy (MNRE), Shakti Sustainable Energy Foundation (SSEF), Associated Chambers of Commerce and Industry of India (ASSOCHAM) and Ernst & Young (EY).
Source: The Business Standard
Find More Ranks and Reports Here