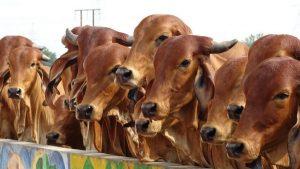 India's livestock population has increased to over 535.78 million showing an increase of 4.6 per cent over Livestock Census-2012. The Department of Animal Husbandry and Dairying released the 20th Livestock Census -2019. The data revealed that the livestock population in India has grown by 4.6% from 512 million in 2012 to about 535.78 million in 2019.
Total Bovine population (Cattle, Buffalo, Mithun and Yak) is 302.79 Million in 2019 which shows an increase of 1.0% over the previous census. Among the States, Uttar Pradesh has the highest number of livestock of 67.8 million (68.7 million in 2012), followed by Rajasthan 56.8 million (57.7 million), Madhya Pradesh: 40.6 million (36.3 million) and West Bengal: 37.4 million (30.3 million).
The census usually covers all domesticated animals and headcounts of these animals are taken. The 20th Livestock Census was carried out in about 6.6 lakh villages and 89 thousand urban wards across the country.
Static/Current Takeaways Important For IBPS RRB (Clerk) Main 2019:
 Union Minister of Fisheries, Animal Husbandry and Dairying: Giriraj Singh.
Source: The Hindu
Find More Miscellaneous News Here