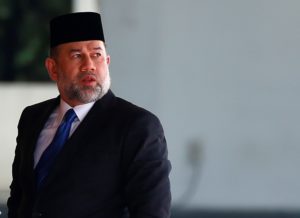 Malaysia's King Muhammad V abdicated after two years on the throne, the first time a monarch has stepped down before completing their five-year tenure.
The king's resignation took effect immediately. A week ago, the king, 49, had resumed duties after spending two months on medical leave. 
Source- Business Insider
Static/Current Takeaways Important For IBPS Clerk Mains Exam:
 Malaysia Capital: Kuala Lumpur, Currency: Malaysian ringgit.