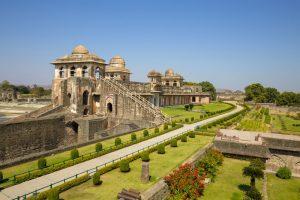 The first edition of Mandu Festival begins at Mandu, picturesque fort city of Madhya Pradesh. The event is organized by Madhya Pradesh Tourism Board. The festival will witness a celebration of the historic heritage blended with the modern vibrancy of the city culture. The Mandu festival will offer an eclectic mix of performing arts, workshops, art installations, nature trails, walks, food, architecture and music to the visitors during the festival. The festival is based on the idea of "Khojne Me Kho Jao".
The Mandu festival will redefine the essence of the city & bring about the joy of establishing a new tourism hub in the state.
Important takeaways for all competitive exams:
Chief Minister of Madhya Pradesh: Kamal Nath.
Governor of Madhya Pradesh: Lal Ji Tandon.
Source: The News On AIR