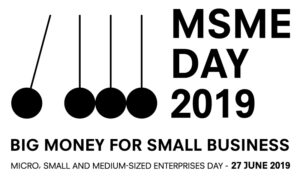 The United Nations observe 27 June as the Micro, Small and Medium sized Enterprises Day. 
Since 2017, Micro, small and Medium-sized businesses celebrate this day in recognition of their work in local and global economies. These enterprises, which generally employ fewer than 250 persons, are the backbone of most economies worldwide.
International Trade Center, United Nations will launch its flagship report: "The SME Competitiveness Outlook 2019: Big money for small businesses". 
Source: The United Nations