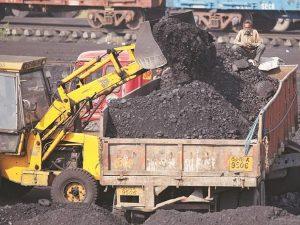 The Coal Ministry will establish 'Sustainable Development Cell' (SDC) for promoting sustainable coal mining in the country. It will address environmental concerns during the decommissioning or closure of mines. The Cell will advise, mentor, plan and monitor the mitigation measures taken by the coal companies for maximizing the utilization of available resources in a sustainable way, minimizing the adverse impact of mining and mitigating it for further eco-system services.
Sustainable Development Cell will also formulate the future policy framework for the environmental mitigation measures including the Mine closure Fund. The Sustainable Development Cell envisages to address the environmental mitigation measures in a systemic manner and to provide a better environment to people working and residing in the vicinity of Mines.
Static/Current Takeaways Important For IBPS SO 2019:
Minister of Coal and Minister of Mines: Pralhad Joshi.
Source: The Economic Times