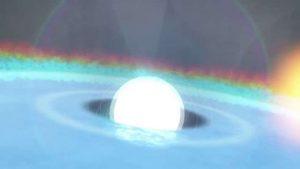 NASA has detected a massive thermonuclear explosion coming from outer space, caused by a massive thermonuclear flash on the surface of a pulsar. The crushed remains of a star that long ago exploded as a supernova. The explosion released as much energy in 20 seconds as the Sun does in nearly 10 days.
NASA's Neutron Star Interior Composition Explorer (NICER) telescope on the International Space Station (ISS) detected a sudden spike of X-rays on August 20, reports the US space agency. The X-ray burst, the brightest seen by NICER so far, came from an object named "J1808". The observations reveal many phenomena that have never been seen together in a single burst.
Static/Current Takeaways Important For RRB NTPC/SSC CGL:
NASA Administrator: Jim Bridenstine.
NASA established: 29 July 1958.
Source: The DD News