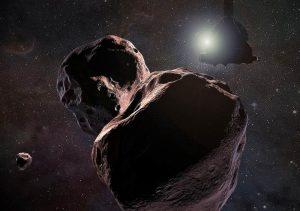 National Aeronautics and Space Administration (NASA) has renamed a distant space rock Ultima Thule, to Arrokoth. It is the farthest cosmic body ever visited by a spacecraft, Arrokoth or "sky" is a name of the Native American Powhatan language following a significant backlash over the old name's Nazi connotations. The name portrait the co-operation with Powhatan Tribal elders.
Static/Current Takeaways Important For IBPS SO 2019:
Headquarters of NASA: Washington, D.C.
Established: July 29,1958.
Source: The News18