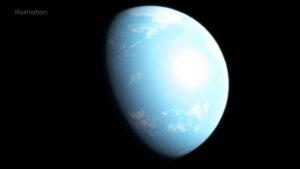 The Super-Earth planet named GJ 357 d  was discovered in early 2019 owing to NASA's Transiting Exoplanet Survey Satellite (TESS), a mission designed to comb the heavens for exoplanets.
Scientists have characterised the first potentially habitable world outside our own solar system located about 31 light-years away.
Static/Current Takeaways Important For EPFO/LIC ADO Main 2019:
Administrator of NASA: Jim Bridenstine; Headquarter of NASA: Washington DC, US.
Source: The Livemint