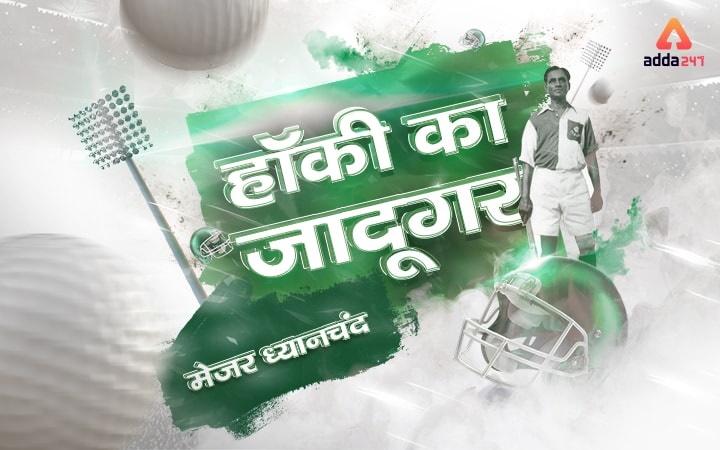 Major Dhyan Chand was a greatest Indian hockey player. He is considered as the greatest hockey player that India has ever produced. At the age of 16, he followed his father footsteps and joined the Indian Army. His outstanding performance in the army hockey tournaments and regimental games showed his hidden potential as a great hockey player into the limelight. He was chosen for the Indian Army team which was to tour New Zealand. In India, his birthday on August 29, is celebrated as National Sports Day every year since 2012. On this day, President of India honours eminent sports personalities with major awards including Khel Ratna, Arjuna Awards, Dronacharya Awards and Dhyan Chand Award.
He was born on 29 August 1905, in Allahabad, Uttar Pradesh in a Rajput family. His real name was Dhyan Singh. His mother's name was Sharadha Singh and his father's name was Sameshwar Singh. His father was a subedar in the Indian Army and played hockey for the Indian Army. He was trained under his first coach Pankaj Gupta, who conferred the title 'Chand' upon him in a bid to compare his praiseworthy skillfulness in playing hockey with the shining moon. In his early days, he had no interest in playing hockey, he loved wrestling instead.
Under the captaincy of Major Dhyan Chand, the Indian hockey team won three Olympic gold medals in the year 1928 at Amsterdam, in 1932 at Los Angeles, and in 1936 at Berlin. In Berlin Olympics, he did not wear shoes in the final match to increase his speed. India won in the match 8-1. In 1956, he retired from the Indian Army with the rank of Major and in the same year, he was honoured with the Padma Bhushan award. He took the position of Chief Hockey Coach at the National Institute of Sports, Patiala. The Government of India renamed The National Stadium in Delhi to Dhyan Chand National Stadium in 2002 in his honour. Adolf Hitler offered him a senior post in the German Army, but Chand refused his offer. From 1926 to 1948 he scored over 400 goals in his career. He was popularly known as "The Wizard of Hockey" for his magical touch, superb control, creativity and extraordinary goal-scoring feats.
He spent the last part of his life in his hometown Jhansi, Uttar Pradesh. It is very sad to know that in his last days, this legendary player was completely forgotten and ignored by the nation for which he played. He was not able to get proper medical treatment towards the end. This worthy son of India silently left on 3 December 1979. After the demise of chand, the Government of India issued a postage stamp and a First Day Cover in honour of Dhyan Chand. He is the only Indian hockey player to have a stamp in his honour.
On Aug 29, we remember the name of Major Dhyan Chand, who revolutionised hockey and won respect for our country through this game.