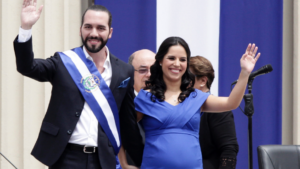 In the Central American country of El Salvador, Nayib Bukele has been sworn-in as the nation's President. Bukele was sworn-in by the Speaker of the National Assembly in downtown San Salvador.
Bukele was elected in February to succeed Salvador Sanchez Ceren, a leftist former guerrilla.
Important Takeaways for SBI PO/Clerk Mains-
1. San Salvador is the capital of El Salvador.
2. United States Dollar is the currency of el salvador.
Source- BBC News
Find More International News Here