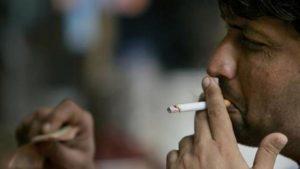 The Health Ministry has notified the new warnings on "Tobacco packs". It has been done by making an amendment in the Cigarettes and other Tobacco Products (Packaging and Labeling) Rules, 2008.
The text messages that will be printed on the packs are "tobacco causes painful death". A quitline number "1800-11-2356" will also be printed on the packs. The new sets of health warnings, including enlarged pictorial images and text messages, covering 85% of the packet area will assist the users to quit. This will help in creating awareness among tobacco users, and gives them access to counselling services to effect behaviour change.
Static/Current Takeaways Important For IBPS RRB Clerk Mains:
Union Minister of Ministry of Family & Health Welfare: Harsh Vardhan.
Source: The Live Mint