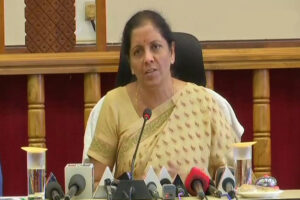 The first session of the newly-elected Lok Sabha has been convened from 17th June to 26th July 2019 and the new government of Prime Minister Narendra Modi will present its first Budget on 05th July 2019 by Nirmala Sitharaman, who is Minister of Finance and Minister of Corporate Affairs. The 40-day session will have 30 sittings.
Important Facts:-
1. The election for Lok Sabha Speaker will take place on 19th June'19.
2. The Economic Survey, which gives the status of the country's economy, will be presented in Parliament on 04th July'19.
3. Nirmala Sitharaman is the only woman to hold the portfolio (Minister of Finance) after former Prime Minister Indira Gandhi.
4. The Modi government had on 01st February 2019 presented the interim Budget in view of the upcoming Lok Sabha elections.
Source- The Economic Times