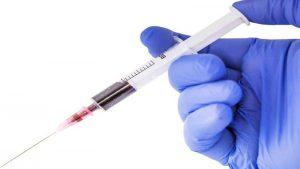 Pakistan became the 1st country in the world to introduce a new Typhoid Conjugate Vaccine (TCV) in an effort to combat a drug-resistant strain of the potentially fatal disease in the Sindh province. The vaccine, approved by the World Health Organisation (WHO) in 2018, will initially be used during a two-week immunisation campaign starting from November 18 to November 30 in the urban areas of Sindh.
Typhoid Conjugate Vaccine (TCV) is a one-dose vaccine, that will be injected intramuscularly. The vaccine cost is low and it has high efficiency. It is expected to provide long-lasting immunity power in adults, children and 9-month infants.
Static/Current Takeaways Important For RRB NTPC/SSC CGL:
Capital of Pakistan: Islamabad; PM of Pakistan: Imran Khan.
President of Pakistan: Arif Alvi.
Source: The Hindu
Find More Miscellaneous News Here