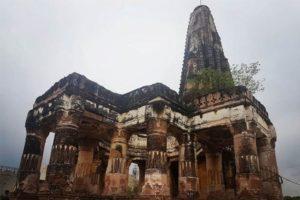 Pakistan has opened a 1,000 year old Hindu temple in eastern city Sialkot for worship for the first time since partition on the demand of the local Hindu community.
The Shawala Teja Singh temple, located in city's congested Dhaarowal locality, some 100 km from Lahore, is more than 1,000 years old, according to the book 'History of Sialkot' by the late Rashid Niaz.
Static/Current Takeaways Important For EPFO/LIC ADO Main 2019:
Capital of Pakistan : Islamabad; PM of Pakistan: Imran Khan.
President of Pakistan: Arif Alvi.
Source: The Indian Express
Find More Miscellaneous News Here