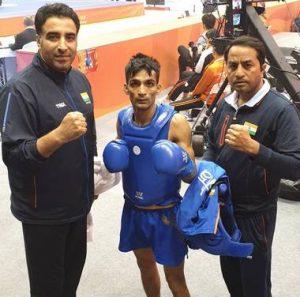 Praveen Kumar has become the 1st Indian man to win a gold medal at the Wushu World Championships. He defeated Philippines' Russel Diaz by 2-1 in the men's sanda event in the 48kg category of the 15th World Wushu Championships held in Shanghai.
Among other Indians, Poonam in women's 75kg category and Sanathoi Devi in women's 52kg category secured silver medals while Vikrant Baliyan bagged the bronze in the men's 60kg category.
Wushu Sanda is a martial art which combines full-contact kickboxing, including close range punches and kicks, with wrestling, takedowns, throws, sweeps and kick catches.
Source: The Hindu