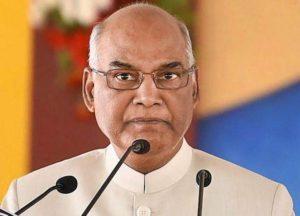 President has approved the Motor Vehicles (Amendment) Act, 2019. The bill amends the Motor Vehicles Act, 1988. The act aims to make Indian roads safer, reduce corruption and use technology to overhaul the country's transportation system. Some main features of the act are:
The Bill proposes a scheme to allow cashless treatment of victims in a road accident during the golden hour. The golden hour is defined as the time period of up to one hour following a traumatic injury, during which the likelihood of preventing death through prompt medical care is the highest.
The Bill proposes to increase the minimum compensation for hit and run cases. In case of the death, the compensation has been raised from Rs. 25,000 to Rs. 2,00,000, and in case of grievous injury it will be from Rs. 12500 to Rs. 50,000.
The new law also allows the centre to ask manufacturers to recall vehicles in case of defects that cause harm to the environment.
The law has proposed stiffer penalties for traffic rule violations such as over-speeding, dangerous driving, driving under the influence of alcohol and other offences such as not wearing a helmet or driving without licence.
Source: The News On AIR