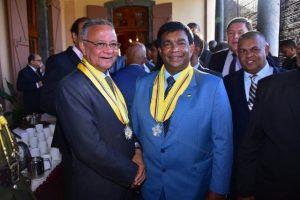 The National Assembly of Republic of Mauritius has unanimously elected Prithvirajsing Roopun, as new President of the island nation, a largely ceremonial post. He was former arts and culture minister of the country. In Mauritius, Prime Minister is head of government and holds most political power while the president is head of state but has no executive role and is considered guardian of the constitution.
Static/Current Takeaways Important For RRB NTPC/SSC CGL:
The Prime Minister of Mauritius: Pravind Kumar Jugnauth.
Source: The Business Standard