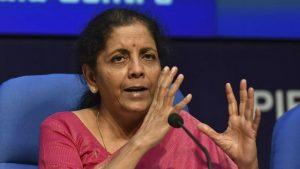 Finance Minister Nirmala Sitharaman has announced that Public Sector Banks will organise 'loan melas' or "Shamiana meetings" in 400 districts. The meetings will be organised to provide loans to NBFCs and retail borrowers, including homebuyers and farmers.
PSBs will focus on giving loans to the 'RAM' category: retail, agriculture and MSMEs. The open house public meetings will be held in two tranches. The first will be held between October 3 and 7 in 200 districts, while the remaining 200 will be covered October 11 onwards.
She also announced that no MSME stressed loan would be classified as an NPA until March 31, 2020.
Source: The Economic Times