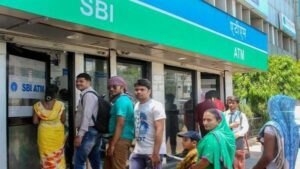 The Reserve Bank of India constituted a six-member committee to review the ATM interchange fee structure with a "view to increase the ATM deployment in the unbanked areas". The committee will be led by V G Kannan, Chief Executive, Indian Banks Association.
The terms of reference of the committee are as under:
To review the existing structures and patterns of costs, charges and interchange fees for ATM transactions.
To review the overall patterns of usage of ATMs by cardholders and assess the impact, if any, on charges and interchange fees.
To assess the entire gamut of costs in respect of the ATM ecosystem.
To make recommendations on the optimal charge/interchange fee structure and pattern.
Source: The Live Mint
Static/Current Takeaways Important For LIC AAO/ADO Mains 2019:
RBI 25th governor: Shaktikanta Das
Headquarter: Mumbai, Established on 1st April, 1935
ATM: Automated Teller Machine