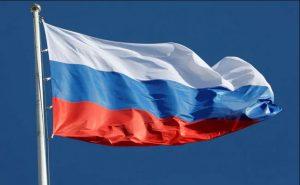 Russia's Knyaz Vladimir submarine of Borei-class vessel, test-fired its most advanced nuclear-powered missile named, Bulavaintercontinental ballistic missile which precisely hit the target range of 1000 km away in the Russian region of Kamchatka.
The launch was conducted in the white sea of the northwest coast of Russia with a dummy payload. The Knyaz Vladimir submarine is the first upgraded model to be produced in the Borei class of Russian nuclear-powered ballistic missile submarines. The test-fire was conducted amid arms control tensions between Moscow and the West following the demise of a landmark Cold War-era nuclear pact.
Static/Current Takeaways Important For RBI Grade 'B' 2019:
President of Russia: Vladimir Putin; Prime Minister(PM) of Russia: Dmitry Medvedev.
Capital of Russia: Moscow; Currency of Russia: Russian ruble.
Source: The NDTV