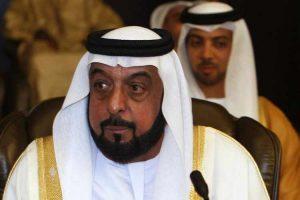 The UAE's Supreme Council of the Union has re-elected his Highness Sheikh Khalifa bin Zayed Al Nahyan as its President for a 4th five-year term, in accordance with the provisions of the UAE Constitution. He was first elected President on November 3, 2004, following the death of his father Shaikh Zayed Bin Sultan Al Nahyan.
Static/Current Takeaways Important For RBI Grade 'B' 2019:
Capital of UAE: Abu Dhabi; Currency: United Arab Emirates dirham.
Source: The News on AIR