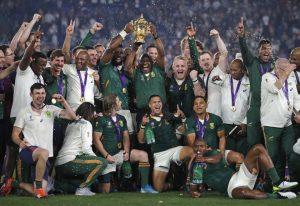 South Africa defeated England's team by 32-12 scores in the final of the 9 edition of Rugby World Cup 2019 held at International Stadium, Yokohama, Japan. This was the 3 time the South African(SA) team reached the final of the World Cup and won the tournament. The SA team, which won the World Cup for the first time in 1995, also won the final in 2007. With this, the team also equalled New Zealand's record of winning the World Cup three times.
Static/Current Takeaways Important For RBI Grade 'B' 2019:
President of South Africa: Cyril Ramaphosa.
Capitals of South Africa: Cape Town, Pretoria, Bloemfontein.
The rand is the official currency of South Africa.
Source: The BBC