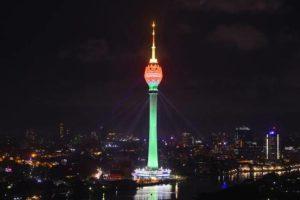 Sri Lanka unveiled South Asia's tallest tower, costing over $100 million, 80% of which has been funded by China under the controversial Belt and Road Initiative (BRI). The 350-metre-tall 17-storey Lotus Tower, located in the heart of Colombo city. The tower spread over an area of 30,600 sq. metres. The project which began in 2012 under the then-president Mahinda Rajapakse.
Static/Current Takeaways Important For RRB Main 2019:
Sri Lanka Capitals: Sri Jayawardenepura Kotte; Currency: Sri Lankan rupee.
Prime minister: Ranil Wickremesinghe; President: Maithripala Sirisena.
Source: The Hindu