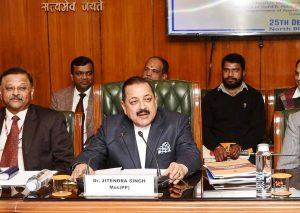 The Central Government has released the "Good Governance Index" on the occasion of Good Governance Day. The "Good Governance Index" was launched to assess the state of governance in Indian States and Union Territories. The prime objective of the GGI is to provide quantifiable data to compare the state of governance in all states and Union Territories, enable them to formulate and implement suitable strategies for improving governance and shift to result oriented approaches and administration.
The Index was launched by the Department of Administrative Reforms and Public Grievances, and the Centre for Good Governance.
The GGI takes into consideration ten sectors. These ten Governance Sectors are measured on total 50 indicators. The 10 sectors are:
Agriculture and Allied Sectors
Commerce & Industries
Human Resource Development
Public Health
Public Infrastructure & Utilities
Economic Governance
Social Welfare & Development
Judicial & Public Security
Environment
Citizen-Centric Governance
The states and UTs are divided into three groups:
Big States
North-East & Hill States
Union Territories
Some key results of the index:
Among the "Big States", Tamil Nadu topped the Good Governance Index. The poor performers are Odisha, Bihar, Goa, and Uttar Pradesh with Jharkhand finishing last in the group.
Among the "North-East and Hill States", Himachal Pradesh topped the index, followed by Uttarakhand, Tripura, Mizoram and Sikkim. The worst performers in this group are Jammu and Kashmir, Manipur, Meghalaya, Nagaland, with Arunachal Pradesh finishing last in the group.
Among the "Union Territories", Puducherry topped the index followed by Chandigarh and Delhi. Lakshwadeep is the worst performing UT.
Source: The Press Information Bureau
Find More Ranks and Reports Here