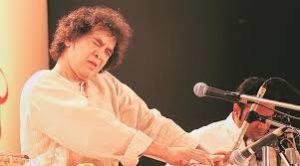 The General Council have selected 44 artists from the field of Music, Dance, Theatre, Traditional/Folk/Tribal Music/Dance/Theatre, Puppetry and Overall contribution /scholarship in the Performing Arts for the Sangeet Natak Akademi Awards for the year 2018. Some of the awardees are:
Zakhir Hussain, Sonal Mansingh, Jatin Goswami and K Kalyanasundaram Pillai have been selected in the Akademi Ratna category.
Diwan Singh Bajeli and Puru Dadhich have been selected for the Akademi Award 2018 in the field of Overall Contribution/Scholarship in the Performing Arts.
Static/Current Takeaways Important For SBI PO/Clerk Mains:
The honour of Akademi Award has been conferred since 1952.
The honour of Akademi Fellow carries purse money of Rs.3,00,000 and Akademi Award carries Rs 1,00,000 , besides a Tamrapatra and Angavastram.
Source: The Business Standard