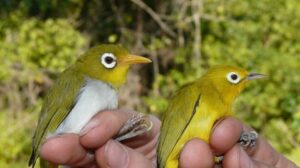 Zoologists at Trinity College Dublin have discovered two new bird species named as the Wakatobi white-eye and the Wangi-Wangi white-eye in the Wakatobi Archipelago of Sulawesi, Indonesia.
Details of their discovery were published in the Zoological Journal of the Linnean Society. The Wakatobi white-eye also called as Zosterops Chloris flavissimus.
Source: Earth .com
Static/Current Takeaways Important for LIC AAO Exam:
Indonesia Capital- Jakarta, Currency- Indonesian rupiah.
Find More International News Here